Products
Seaweed Foliar Concentrate
Marvellous foliar spray for fungus, virus & aphid control. It is safe to spray often when plants are under attack. Effective against leaf curl on peaches, black spot on roses, fire blight, white fly and other leaf borne pests.
DIRECTIONS:
Aphids - Spray every day for 3 days
Black spot - Beginning early in the season, every 7 days as a preventative
To prevent mildew - Spray every 10 days
For maximum results spray after using the soil concentrate
NB: This product is used as a preventative not a curative.
For leaf borne problems aphids, white fly, mildew, black spot
Back to products overview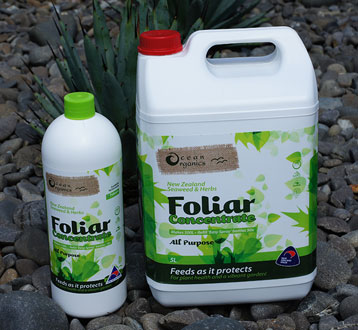 Ocean Organics